Gin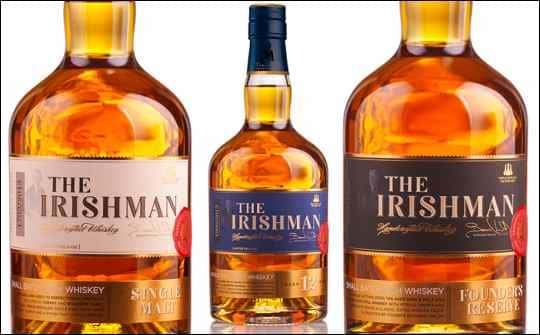 TRY OUR WHISKEY OF THE WEEK!
Walsh Whiskey
Carlow, Co Carlow, Ireland

The Irishmen Founders Reserve
$9
Triple Distilled - 70% Aged Single Malt, 30% Single Pot Still

40% ABV

Nose
Peach, marzipan, and honey. Bubblegum. Markedly grainy, with a hint of grassiness and a little glue / industrial solvents, but less so than cheaper blends. The fruit is well-balanced and light, and the sweetness is present but not cloying.

Palate
Syrupy body. Grain-forward, like too-young malt whiskey, but with more honey and bubblegum. Less fruit than on the aroma, but still lightly sweet. Very low tongue burn, but a little two-dimensional.

Finish
Raw honey, tropical fruits (kiwi), and a little drying barrel tannin and charcoal bitterness. Fades with dry woodiness and herbal bitters.


The Irishman Single Malt
$11
Triple Distilled - Single Malt

40% ABV

Ireland- Matured in two differt woods: American Oak Bourbon and Oloroso Sherry. Buttery dark caramel, spice cake, roasted nut, and toasty oak aromas. Dry-yet-fruity medium-to-full body of honeyed toast, chocolate covered fig, and brown spice flavors with a long, warming finish.